Welcome to my site, dear reader.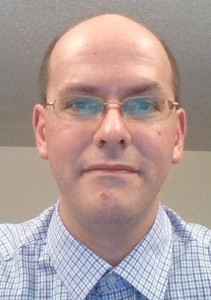 Allow me to introduce myself. My name is Werner Patels, and I am a full-time translator. Fortunate enough to have been raised bilingually (English and German), I soon discovered a taste for language in general and learning different languages. As a child, I would translate newspaper articles or comics just for the fun of it. Throughout my years of secondary school, completed in Austria and the UK, with German, English and Latin as mandatory subjects, I studied Ancient/Modern Greek, Spanish and French on my own, and eventually branched out into Japanese while at university (majoring in translation, languages and political science).
I love everything that has to do with language – not surprisingly, I am an avid reader with an outright crazy appetite for anything that can be read. This is also why I enjoy all activities that revolve around the use of language and/or languages: translating, teaching, writing, journalism, etc.
Speaking of the latter, I spent a few years at the Canadian Broadcasting Corporation (CBC) adapting for and presenting to an English-speaking audience TV news from Germany (from German broadcaster RTL). A few years ago, I enjoyed being an occasional on-air political pundit and commentator for Sun News Network (at its Calgary studio).
While living in Toronto (I now live in beautiful Quebec City), I taught English and German at a language school for several years.
But what I do most of the time is translating, which I started doing professionally right after finishing high school – from German to English and from English to German, as well as from French and Spanish to English (or German), as the case may be: contract law, marketing or advertising, history, tourism, literature, business, (IT) technology, engineering and medical research.
This site is where I "park" my opinion columns, or snippets, about politics, society, business, etc. Enjoy!
Sincerely,
Werner Patels